Multimedia
Hautpwerk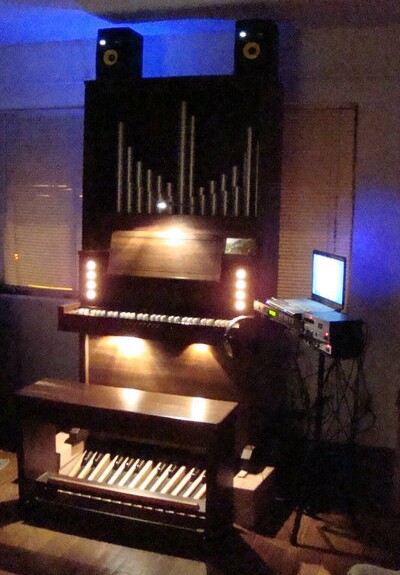 I have been working with Sonus Paradisi, among others to record works for their Hauptwerk project. Here are a few examples:
Petar Nakič 18th century Venetian Organ Hautpwerk, St. Maria d'Alieto in Izola, Slovenia. Girolamo Pera (1690-1771) Maestro di Cappella and Organist of Udine's Duomo:
Sonata per la Tromba


Anteganti 1600 Organ in San Carlo Brescia Hauptwerk. Costanzo Antegnati (1549 - 1624):
Ricercare del Secondo Tono


Doksy-Kruh organ (1627) in the Church of Doksy, Prague, Hauptwerk. Liberalis Zangius (1570 Treviso - c.1621 Prague):
Conzon

Aria with Oragn Accompaniment
This is one of the few recordings I made out of my two dozens concerts in St.Albans, Albany, California. The instrument is a Hook and Hastings. Holy Roman Emperor Leopold I (1640-1705), from his 1679 Oratorio "Die Erlsung des menschlichen Geschlechts": Jesus Tot. My arrangement from orchestral score to organ score. Soprano: Shoshoni Arthur:
Die Erlsung des menschlichen Geschlechts (1679):
Jesus Tot

Choral Performance
The Opening Chorus of Bach's Johannes Passion, directed by Cyril Deaconoff with Vallejo Chorus and members of PBO. Organ: Bernhard Jungh?nel 1987 Truhenorgel.
Organ Performance
Recorded in St.Alban's Episcopal Church in Albany, California. Hook and Hastings. Girolamo Frescobaldi's Fiori Musicali 1635.
Recorded in my studio, Richard Burrows Tischpositiv. Girolamo Cavazzoni Intabulatura D'Organo Cioe Misse Himni Magnificat 1549
Himni
Exultet coelum laudibus

Harpsichord Performance
Recorded in my studio. Matthew Redsell Polygonal Virginal after Ioannes de Perticis 1684.
Recorded in Bruton Parish Church, Colonial Williamsburg. William Dowd French Double Manual Harpsichord