Instruments
These are my current early keyboard instruments. My taste tends towards Renaissance and early baroque keyboard instruments. Most of my instruments are available for rent. The temperament and pitch listed are either the ideal setting or of my own preference. Email for further details including requesting for more detailed photos.
1973 Flentrop Regal. C-c"'. 1/4 Comma Meantone. a=415Hz. One of five privately owned Renaissance and Baroque style regals in the United States, and one of three Regals which D.A.Flentrop has ever made. Blower Box available. Available for Rental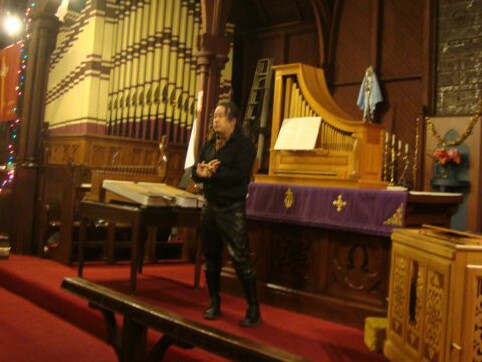 Richard Burrows Table Positive Organ 1980. Designed by Richard Wood based on a 1610 model in the Germanisches Nationalmuseum Nürnberg. Pipes scales based on 1612 Compenius Organ at Frederiksborg Castle in Denmark. C-d"' Gedeckt 4'. Reverse Pin Action. Restored by me in 2011. 1/4 Comma Meantone. a=495 Hz (Praetorius Chorton). Available for Rental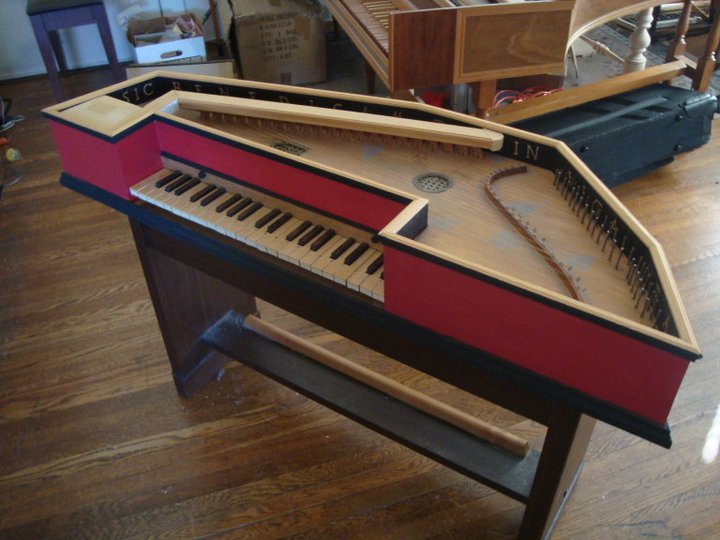 Jack Peters 2004 Polygonal Virginal at Quint Pitch after Ioes Karest 1548 Instrument. C/E-a". 1/4 Comma Meantone. a=602Hz.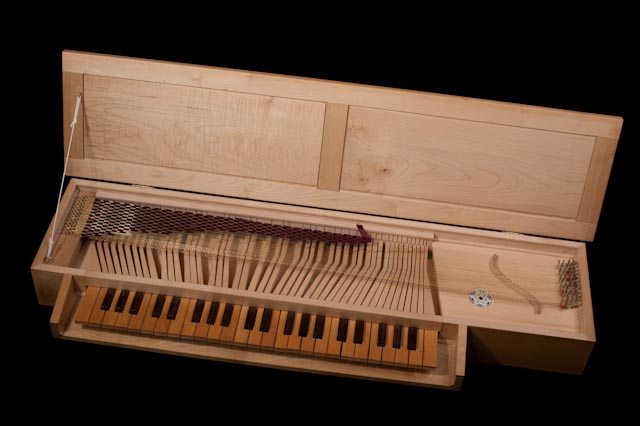 Pierre Verbeek 2007 Clavichord based on anonymous Flemish clavichord c.1620 in the Russell Collection of Early Keyboard Instruments, Edinburgh (UEDIN:4486). C/E-c"' Quarter Comma Meantone Temperament. a=466Hz. Double Strung. Triple Fretted: (C, F, D, G, E, A, Bb, B, c+c#, d, eb+e, f, f#+g, g#, a+bb, b+c'+c#', d'+eb'+e', f'+f#'+g', g#'+a'+bb', b'+c"+c#", d"+eb"+e", f"+f#"+g", g#"+a"+bb", b"+c"')