Welcome!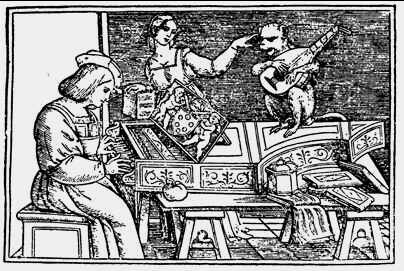 My name is Vince B Ho and thank you for visiting my website. I was a student of James Darling and Tom Marshall of Colonial Williamsburg. My graduation recital program was the complete works of Rameau. I then studied under Sandra Soderlund here in the San Francisco Bay Area, especially on basso continuo studies. I obtained my Masters with a thesis on Early Italian Harpsichord and Keyboard Music. Over the years I have conducted workshops, performed solo and ensemble concerts including the Berkeley Early Music Exhibition and Festival Fringe, and also participated in large scale orchestral and choral productions. I am currently the organist of St. James Episcopal Church of Oakland. My current projects include working on demonstration sound recordings with Sonus Paradisi, a Czech company that provides Hauptwerk organ sound samples; and also publishing 16th century keyboard music in conjunction with Magdalena Press.
My musical interest mainly centered on medieval to pre-High Renaissance period keyboard music. This include pre-Elizabethan England, Northern Italy and the Papal States, the Habsburg lands, Eastern Europe (Poland, Czech Republic, Crotia, Slovenia, Hungary, Lithuania) and the area surrounding and include what is modern Switzerland today. For Baroque and Rococo period, I prefer the Italian and Austrian repertoire as well as restoration English repertoire.
I am a member of the Early Music America (since 1993), San Francisco Early Music Society (since 1999), the British Harpsichord Society, the American Guild of Organists, Gesellschaft der Orgelfreunde Arbeitskreis Hausorgel, Organ Historical Society, Deutschen Clavichord Societ?t e.V., Southeastern Historical Keyboard Society, Western Early Keyboard Association, and the American Musicological Society.
I am also the administrator of earlykeyboard.net.
My studio is in Oakland and I currently live with my beloved feline daughters September-Justine and Juliet-Justine