Artists Past and Present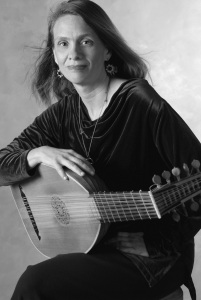 Ms. Doris Williams received degrees from Oakland University of Rochester, MI, and Stanford University of Stanford, CA, in vocal music of the Renaissance and Baroque periods.  She has performed with numerous chamber choirs, including the California Bach Society, Philharmonia Baroque Chorus, and the San Francisco Choral Artists. Also, she has presented numerous recitals, including jazz, French, Italian, sacred, Renaissance and Celtic repertoire.  She has studied with Gregory Wait and Maureen Chowning in Palo Alto, and also had master classes with some of the top early music performers in the world, including Andrea von Ramm, Nigel Rogers and Julianne Baird.  She has also directed chamber vocal groups in early music, jazz, and spiritual music. Her recent CD "Renaissance and Beyond" has had rave reviews.  She performs with Howard Kadis, Mary Prout, and  Jonathan Harris in her early music group Musica della Doria, specializing in lute songs of the 16th  and early 17th centuries. Ms. Williams also directs Celtic Rose, a Celtic Band that has performed at various festivals and venues.   Within the last six months, Ms. Williams has been inspired to write original settings to scripture based texts, and other spiritual poems.
Ms. Williams is the cantor and choir director of Ansámbl Luython.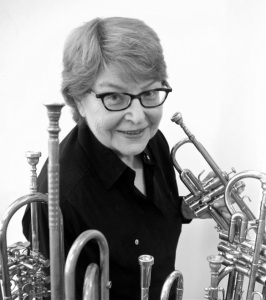 Joyce Johnson Hamilton (cornetto) performs frequentlywith The Whole Noyse and WAVE (Women's Antique Vocal Ensemble).  She has performed on both cornetto and baroque trumpet with early music ensembles in the San Francisco Bay Area, the Carmel Bach Festival, the Northwest Chorale in Seattle, Vancouver, B.C., Washington (D.C.) Sackbut and Cornett Ensemble and the Los Angeles Baroque Orchestra.  She teaches trumpet at Stanford. She was formerly Principal Trumpet of the Oakland and San Jose Symphonies. She has been a frequent guest conductor and trumpet soloist with the Seoul Philharmonic. She has served as principal trumpet of the Oregon Symphony, The Oakland Symphony and San Jose Symphonies as well as principal trumpet of the Cabrillo Festival Orchestra.  She has been a member of the San Francisco Symphony and the Aspen Festival Orchestra.   In 2011 Joyce Johnson Hamilton retired from a 30-year career as a symphony conductor. She has been a featured soloist at International Trumpet Guild and International Women's Brass Conferences. She earned Bachelor and Masters Degrees in music from the University of Nebraska and has done doctoral study historical performance practice and conducting at Stanford University.
Ms. Hamilton is the concert meastra of Ansámbl Luython.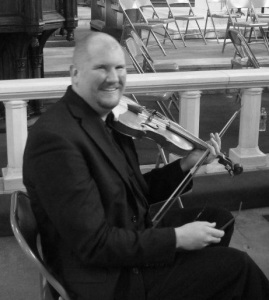 Violinist Eric Finley started his musical training at the age eight, and now plays both the modern and baroque violin.  He has played with, and served as concertmaster with many orchestras and ensembles in the Bay Area, including the Berkeley West Edge Opera, Redwood Symphony, Nova Vista Symphony, the San Jose State University Symphony and Chamber Ensemble. He has also played in early music ensembles throughout the Bay Area including Les Savages, Gabrieli West, and The Pacific Collegium.  He currently studies baroque violin with Carla Moore.  In addition to his musical life, Eric is a 5th grade teacher in the San Jose Unified School District.
Mr. Finley is the vice-concert master of Ansámbl Luython.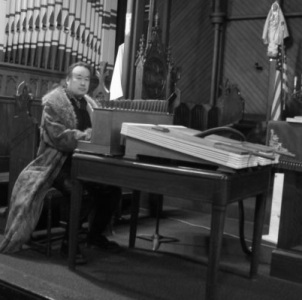 Vince B Ho was a student of James Darling and Tom Marshall of Colonial Williamsburg, and also Sandra Soderlund while working on his Masters, concentrating on basso continuo studies.  His thesis was on Early Italian Harpsichord and Keyboard Music. Since the year 2000, Vince has conducted numerous workshops, performed solo and ensemble concerts including the Fringe concerts at the Berkeley Music Festival and Exhibition, and also participated in large scale orchestral and choral productions.
Vince is currently the substitute organist to St Joseph of Arimathea Theological College and Seminary. Vince's current projects include working on demonstration sound recordings with Sonus Paradisi, a Czech company that provides Hauptwerk organ sound samples; and also publishing 16th century keyboard music in conjunction with Magdalena Press.  Vince is also one of four active harpsichord technicians in the Bay Area, having obtained his first technician job at New Mexico State University in 2004.  Over the years Vince has worked on over sixty instruments, from harpsichord to Regal.
Vince's early keyboard music interest mainly centered on the period of medieval to pre-High Renaissance Europe.  For the Baroque and Rococo period, he prefers the Italian and Austrian music, as well as restoration English reportoire.  Needless to say as a student of James Darling, Vince is also very familiar with Colonial American Keyboard music.
Vince is a member of the Early Music America, San Francisco Early Music Society, the British Harpsichord Society, the American Guild of Organists, Gesellschaft der Orgelfreunde Arbeitskreis Hausorgel, Organ Historical Society, Deutschen Clavichord Societät e.V., Southeastern Historical Keyboard Society, Western Early Keyboard Association, and the American Musicological Society. Vince is the Founder and Artistic Director of Ansámbl Luython, a group that specialized in Eastern European Renaissance and Early Baroque Music. For more information about Vince, please visit vincebho.net.
Mr. Ho is the artistic director of Ansámbl Luython.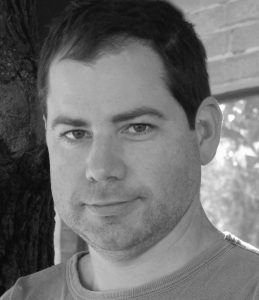 Colin Hamilton studied music at University of Oregon and teaches privately in the Bay Area in addition to performing as a guitarist, pianist, violist, bassist, and singer.  He holds a BA in Psychology from UC Santa Cruz.  For more information on Colin or to hear audio samples of his music, visit www.chamiltonmusic.com.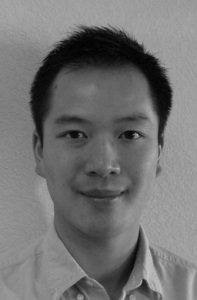 Currently based in the Bay Area, harpsichordist and conductor Derek Tam performs frequently with many ensembles. The assistant music director of the Berkeley Community Chorus and Orchestra, he also serves as a conductor with the Star Valley Children's Choir, based in Millbrae, and was recently appointed artistic director of Opus Q, a men's vocal ensemble based in Berkeley. Derek is also the music director at Bethany Presbyterian Church in San Bruno. Derek is also a founding member and harpsichordist with MUSA, a new Baroque ensemble in the Bay Area. He also teaches private piano lessons and is also in demand as a piano accompanist and continuo player. Derek graduated from Yale University with a degree in music and political science; his principal teachers there were Jeffrey Douma for conducting, Elizabeth Parisot on piano and Ilya Poletaev on harpsichord. Visit his website, www.dereksaihotam.com for more information.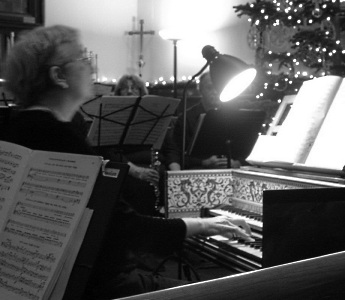 (Kathy) Gesine Lohr studied harpsichord with the late Eileen Washington, who was a participant in the early early-music renaissance.  She then studied harpsichord with Kathleen McIntosh.   Her first public harpsichord performance was playing a master class for Edward Parmentier (told by Kathy M, 'no, really, it's no big deal'). At Cal State Long Beach in 1980 in the early music program, her baroque and early-music quartets were coached by Stephen Schultz.
Discovering the diminution manuals of Ganassi and Ortiz, and realizing 4 part chordal dance music (like Susato) would have been divided, she got into blues and rock music which is very similar.  She played Hammond B3 with Leslie speaker for 13 years in psychedelic rock blues groups.  Gesine ran broken consorts for some years, playing renaissance recorder and percussion.
Gesine has played harpsichord for Alameda's Sing-it-yourself-Messiah for the past decade.  She volunteers teaching rock keyboard at Bay Area Girls Rock Camp, which uses music as a metaphor for empowerment.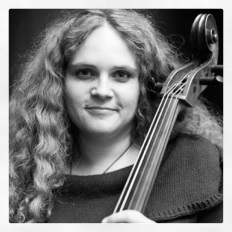 Cellist Gretchen Claassen began her musical training in Arizona, where she had won numerous regional prizes. Gretchen has participated in various distinguished music festivals in the past, including Kneisel Hall Chamber Music Festival, Chamber Music Master Classes with members of Juilliard String Quartet, Cleveland Quartet, Calder Quartet, and Chiara Quartet. She received her Bachelor of Music in Cello performance at Juilliard School of Music, where she studied with Bonnie Hampton. Currently she is pursuing Professional Diploma in Chamber Music at San Francisco Conservatory of Music, and actively performing in the Bay Area as a renowned cellist.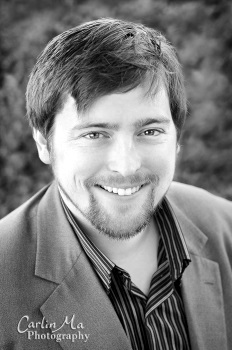 Joshua Romatowski holds a Master of Music in Flute Performance from the San Francisco Conservatory of Music and a Bachelor of Music in Flute Performance from the University of Texas at Austin. With the St. Claire Shores Symphony, Joshua held the piccolo position for the 2004-2005 season. In 2005, Joshua was the first prize winner of the South Eastern Michigan Flutists Association young artist competition. In 2006, Joshua performed the Nielsen Flute Concerto with the Dearborn Symphony Orchestra under the baton of Kypros Markou.
While in Austin, Joshua had the opportunity to work with movie composer Hanan Townshend and can be heard on the movie soundtracks for Terrance Mallick's Tree of Life and To the Wonder.
Since moving to San Francisco, Joshua has started to develop an interest in early music. Recently, Joshua won the 2012 San Francisco Conservatory of Music Baroque Concerto Competition with C.P.E. Bach's Concerto for Flute and Orchestra in D Minor, to be performed in the spring of 2013 on baroque flute. Joshua also performed at the 2012 BFX Festival in Berkeley as a member of Ansámbl Luython, the USA's premier performing groups of Eastern European Renaissance and Early Baroque Music, using original instruments, pitch, and temperament. On baroque flute, Joshua has played for and received lessons from Greer Ellison, Stephen Schultz, Janet See, and Philippe Allaine-Dupre.
Joshua is currently on faculty with UC Berkeley's Young Musician's Program. Based in San Francisco, Joshua teaches privately across the Bay area. Joshua's major teaching influences are Timothy Day, Marianne Gedigian, and Jeffery Zook.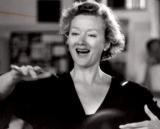 Lauren Carley, *mezzo-soprano*, performs chamber music, oratorio, sing
Renaissance repertoire with Schola Adventus and popular music*, *and tours
her original cabaret interpreting the songs of Kurt Weill. Ms. Carley
teaches the *Joy of Singing *for UC Berkeley and San Francisco State
University maintains a private studio teaching voice, choral workshops and
sight singing, conducts community choruses and retreats, and leads the *Joy
of Singing* retreats each summer in Italy and California. Past
appointments include Vocal/Choral Director for the Oakland Public
Conservatory of Music, Oakland Youth Chorus choral conductor, Guest
Professor in Drama at Colorado College, Adjunct Professor of Voice at New
York University and Vocal Faculty for the American Musical and Dramatic
Academy.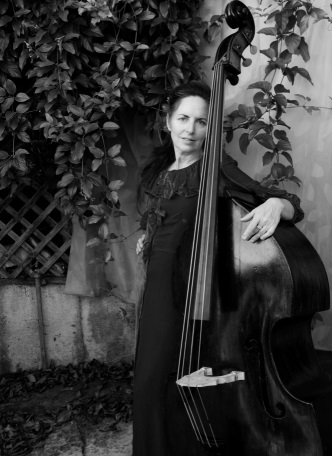 Millie Martin, String Bass, modern and baroque, moved from the Washington DC to the San Francisco Bay area in 2011 and this past fall was appointed as the new Double Bass instructor at Humboldt State University. In 2012 Millie Martin was the soloist with the Albany Consort performing the Dittersdorf Double Bass Concerto, premiered Clarisse Assad's Scattered at the San Francisco of Music and performed the Telemann Concerto in G Major for Musical Sources 25th Anniversary Benefit. In 2012 Millie Martin also performed at the National Gallery of Art with the National Gallery of Art Chamber Players in a concert of rarely heard Brazilian early music for the Embassy of Brazil. In addition she has performed with local groups including Soli Deo Gloria and the Pacific Collegium and the Golden Gate State Park Band on electric bass. Millie Martin has recorded with the Washington Bach Sinfonia, the Morman Tabernacle Choir and has played with such greats as James Taylor, Al Jerreau, the Moody Blues and Roberta Flack. A huge fan of modern music Millie Martin has premiered and recorded Dominick Argento's Mass Evensong celebrating the 100th anniversary of the Washington National Cathedral and she has performed under the baton of John Adams while doing his east coast premiers of Harmonium and El Nino at the Kennedy Center. A great lover of opera Millie Martin has spent many happy summers playing with the AIMS Festival Orchestra in Graz, Austria.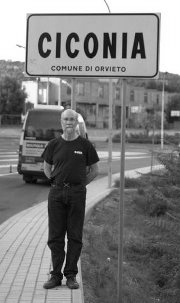 Peter C. Fisher plays baroque flute with the ensemble Briarbird and is Director of Coro Ciconia, a chamber choir specializing in 14th & 15th C. music.  He studied renaissance flute with Nancy Hadden, baroque flute with Kathleen Kraft, and modern flute with John Krell of the Philadelphia Orchestra.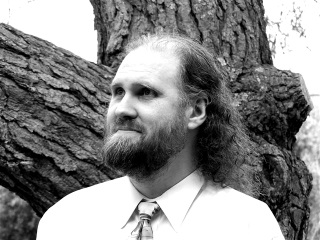 Richard Mix (Commendatore) appears with over a dozen Bay Area opera companies singing a repertoire that embraces Wagner and Monteverdi as well as Scelsi and Stockhausen. A former cellist, he made his singing debut as Truelove in Berkeley Contemporary Opera's 1992 production of The Rake's Progress and went on to the Darmstädter Sommerferienkurse für neue Musik, where he was awarded a Patenring grant and re-invited in 1994 and 1996. West coast premieres range from Arthur in Maxwell Davis' The Lighthouse to C.P.E. Bach's 1789 Matthaeuspassion, and most recently Vladimir in Butterfly Country, whose Nabokovian title role was written for him by his wife, Ann Callaway. He directs Berkeley's Bella Musica (Spring concert April 28) and the choirs at St. David of Wales Church in Richmond.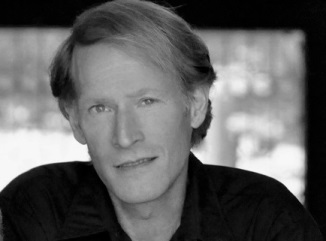 Roy Whelden, composer and viola da gamba player, has performed and recorded with many internationally known ensembles, including Sequentia (Cologne) and Ensemble Alcatraz (San Francisco). As a composer, he has received commissions for diverse compositions — chamber music, songs cycles, choral works, incidental music for plays, etc. Early commissions include works for the Montreal viol duo Les Voix Humaines. Recent works include a St. Cecilia Ode for chorus and string orchestra commissioned by the Corona del Mar Baroque Festival and a Quartet-Satz for the inaugural concert of Les Surprises Baroques, a newly formed Los Angeles string quartet.
As both composer and performer, he founded in 2005 the Galax Quartet (2 violins, cello and gamba), a string quartet based on the performance practice of Carl Friedrich Abel, last of the great 18th century gamba virtuosi. The Galax Quartet, in collaboration with the contralto Karen Clark, recently released a recording on Innova Records of newly commissioned song cycles: "On Cold Mountain—Songs on Poems of Gary Snyder."
&nbsp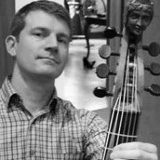 Colin Shipman began playing the viol in 1992, a few months before he actually saw .Tous Les Matins du Monde., and studied with Mark Chatfield. In 2000 he received his Master.s degree in Music, Viola da Gamba Performance, from Indiana University where he studied with Wendy Gillespie from 1997-1999.  Colin performs regularly with Les Violettes and Faire Violls.  He repairs cellos, double basses, and viols at Ifshin Violins in El Cerrito.   Colin still rides a skateboard and has recently rediscovered kayaking. Colin is the luthier consultant for the Ansámbl Luython.

&nbsp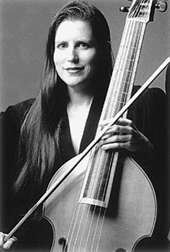 Amy Brodo (cello and gamba) performed for many years in Italy, Israel, and England before moving to San Francisco, with positions including assistant principal cellist of the Orchestra del Maggio Musicale Fiorentino in Italy, and cellist with the Israel Philharmonic Orchestra. She has performed with Andrew Parrott and the Taverner Players, the Norskbarok Orchester, and the Hanover Band. In the Bay Area, Ms. Brodo has performed on viola da gamba and Baroque cello with groups that include Lux Musica, Sex Chordae Consort of Viols, Magnificat Baroque Orchestra, American Bach Soloists, El Mundo, I Favoriti, Musica Angelica and the Albany Consort. She has performed at Festivals such as the Santa Cruz Baroque, Berkeley Early Music, the Beaunne, France, and the San Luis Obispo Mozart. Ms Brodo has recorded for CDI, Centaur, Sony, DDG, Koch, Helicon, Kleos, MRS, and New Albion. She is a founding member of Harmonia Felice. Ms. Brodo has also performed with the Philadelphia Classical Symphony, among other East Coast ensembles, recently completed her term as Music Director and was a  President of the Junior Bach Festival. Amy also is an active freelance and chamber musician on modern cello. Ms. Brodo is an active teacher, both privately and through the Young Musician Program at UC Berkeley.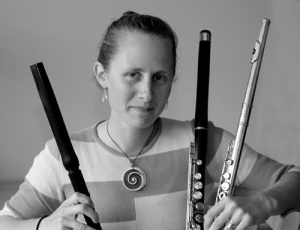 Alissa Roedig is a flutist performing on historic and modern flutes. Originally from Germany, she came to the United States to study at Cornell University completing a B.A. in Music, and then received her M.A. in music from the University of California, Santa Cruz, with a focus on performance practice. Her masters thesis and recital presented a comparative study of improvisation practices on the transverse flute in different musical cultures. Since then her performance and research interests have concentrated on the baroque flute. As a free-lance musician Alissa has performed with the SC Baroque Festival, SC Chamber Players, the San Jose Symphonic Choir, Jubilate and the SF Choral Society, the California Bach Society, and others. She has a website at www.alissaroedig.com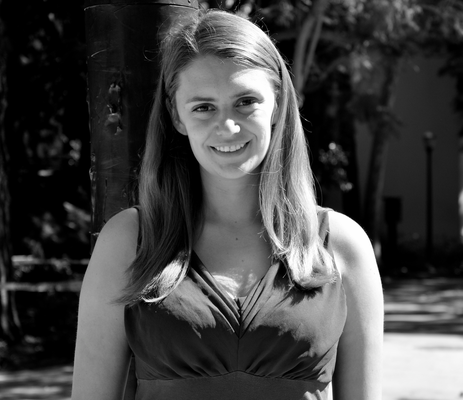 Ashley McGinnis recently completed her Bachelor's Degree in Vocal Performance at the University of California Santa Cruz. While in Santa Cruz, she performed with UCSC Opera, Chamber singers and Concert choir. Her opera credits include Britten's Albert Herring, Mozart's Le Nozze di Figaro, and Donizetti's L'Elisir D'amore. She currently teaches private voice and piano lessons in the East bay, in addition to performing throughout the Bay Area.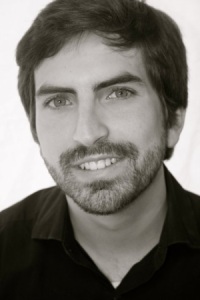 Brendan Hartnett received his Bachelor's of Music degree in vocal performance from UC Santa Cruz in June of 2011. His credits while singing with UCSC Opera include Donizetti's *L'Elisir D'amore*, Britten's *Albert Herring*, and Mozart's *Le Nozze di Figaro*. Professionally, he has sung with the the Bay Area *Ensemble Parallelle, *in their most recent productions of Virgil Thompson's *Four Saints in Three Acts*, and John Harbison's *The Great Gatsby*. He most recently performed with SF based Pocket Opera in their production of Rossini's *Le Comte Ory*.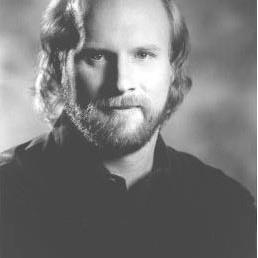 Tenor Dan Stanley has been a tenured  member of the San Francisco Opera Chorus since 1990.  Before joining the Chorus in 1988, he was a member of the renowned all-male ensemble, Chanticleer.  Mr. Stanley has appeared as tenor soloist with many of the Bay Area's finest choral groups and orchestras specializing in the music of Handel, Mozart, and the Bach family.  Past engagements have included the roles of Peneo in the U.S. premiere of Tomasso Albinoni's 1717 serenata, Il Nascimento dell'Aurora, Damon in Georg Frederic Handel's Acis and Galatea, and Kaherdin in Le vin herbé, Frank Martin's 1941 retelling of the Tristan and Isolde legend, all under the auspices of City Concert Opera Orchestra, as well as tenor soloist in Charpentier's Te Deum at the Grand Teton Music Festival in Jackson Hole, Wyoming.  Mr. Stanley is a voice student of Marian Marsh of San Rafael, California.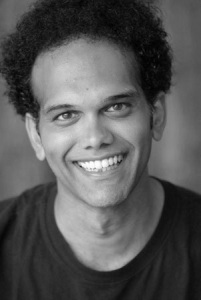 Michael Mohammed has received acclaim as a performer, director, and choreographer. Recently, he was a soloist in *Carmina Burana* with the Mendocino Music Festival and performed with the Vinaccesi Ensemble. Stage roles include St. Ignatius (*Four Saints in Three Acts*), Avenant (Philip Glass's *La Belle et la Bete*), Jake (*Porgy & Bess*), and Peggy (*Jungle Red*).  Directing credits include *Full Monty* (American Conservatory Theater – MFA Program), *X: The Life & Times of Malcolm X* (Oakland Opera Theater), and *Wilde Boys *(New Conservatory Theater). He is on faculty at the San Francisco Conservatory of Music and the Community Music Center.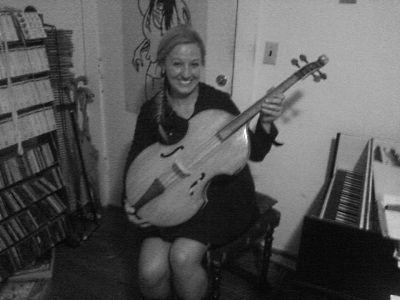 Talia Suckow has been studying and playing music ever since she was young. She was exposed to the performance world through years of violin lessons, youth symphonies, wedding gigs, concerto competitions, and solo recitals. Her recently accomplished Bachelors of Violin Performance from Western Washington University has helped pave a way for her to expand upon her abilities through professional playing and teaching. She is currently a member of the Basoti Orchestra in San Francisco, studio musician for various independent bands, composing works for small ensembles, and teaching at Music Land School of Music. Her love of the early Renaissance and baroque music has led her most recently to play the bass violin for the Ansámbl Luython.